There are hundreds of events on the Recess platform for brands to discover. But how do you make your event more attractive than others? Here are some quick tips and tricks to get more eyes on your events:
List as many events as you can
This way your events will appear in as many searches as possible and give brands options in case one of your events doesn't work for their timeline.
List events ASAP
Give brands enough time to discover and consider your events. The more time they sit on the platform, the more likely you are to get multiple offers.
Use high resolution photos
Brands are more inclined to check out your event when you have clear photos.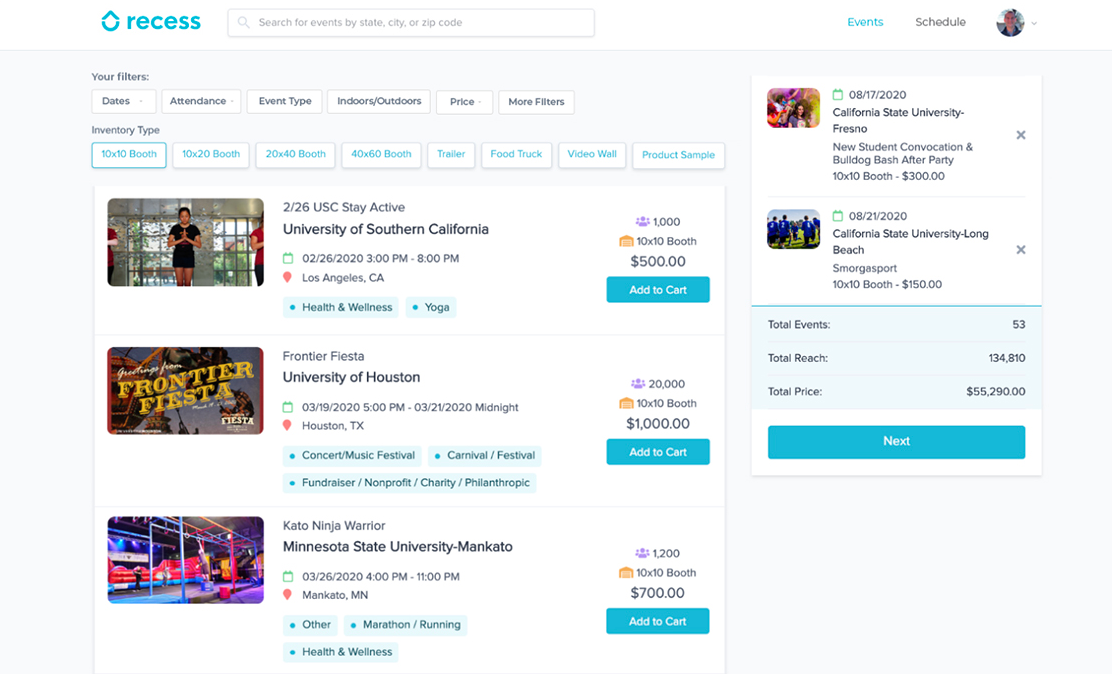 Add value
Include some additional marketing opportunities such as logos on t-shirts, flyers, posters etc., to give brands that little something extra for purchasing a sponsorship space.
Use the suggested price
We've built in an algorithm that takes into account the attendance and duration of your event as well as other factors to produce a price that sponsors would be willing to pay for your spaces. Use it as a guide to help decide what you should be charging brands for your sponsorship offerings.
Go above and beyond
Fill out the entire event-form (including the optional questions) to show up in more filtered searches.
Once you've optimized your listing to attract as many sponsors as possible, check out this article about what to do after you accept an offer.