hannah calton (aka "hans") met alix (Bev's CEO & Founder) in a coffee shop in 2017, and soon became employee #2 at Bev. hans spent the past 3 years running Bev sales & events in CA, has experience in sales, marketing, events, & community engagement. now, she's the force behind Bev's field marketing, and runs the nationwide brand ambassador program. she's passionate about all things Bev and is the true embodiment of our mission: to Do it different, Do it better #BreakTheGlass.
Thanks for joining us, Hannah! Let's get started.

Tell us a little bit about yourself and your current role?
I'm Hannah! Head of field at Bev, a female-first beverage brand based in Venice, CA. I graduated from Loyola Marymount University in 2017 and met Alix (Bev's CEO & Founder) at a coffee shop a few months after. I'm employee #2 and coming up on my 4 year bev anniversary! My current role is focused on increasing velocity of in-store sales and building community IRL. I communicate daily with our amazing team of brand ambassadors whether it's through creating new challenges, planning happy hour tastings or large scale events. I was a sales manager before this role supporting our distributor network and increasing Bev brand awareness at both on and off premise accounts. We went from selling just in California in 2018 to now 29 states in 2021!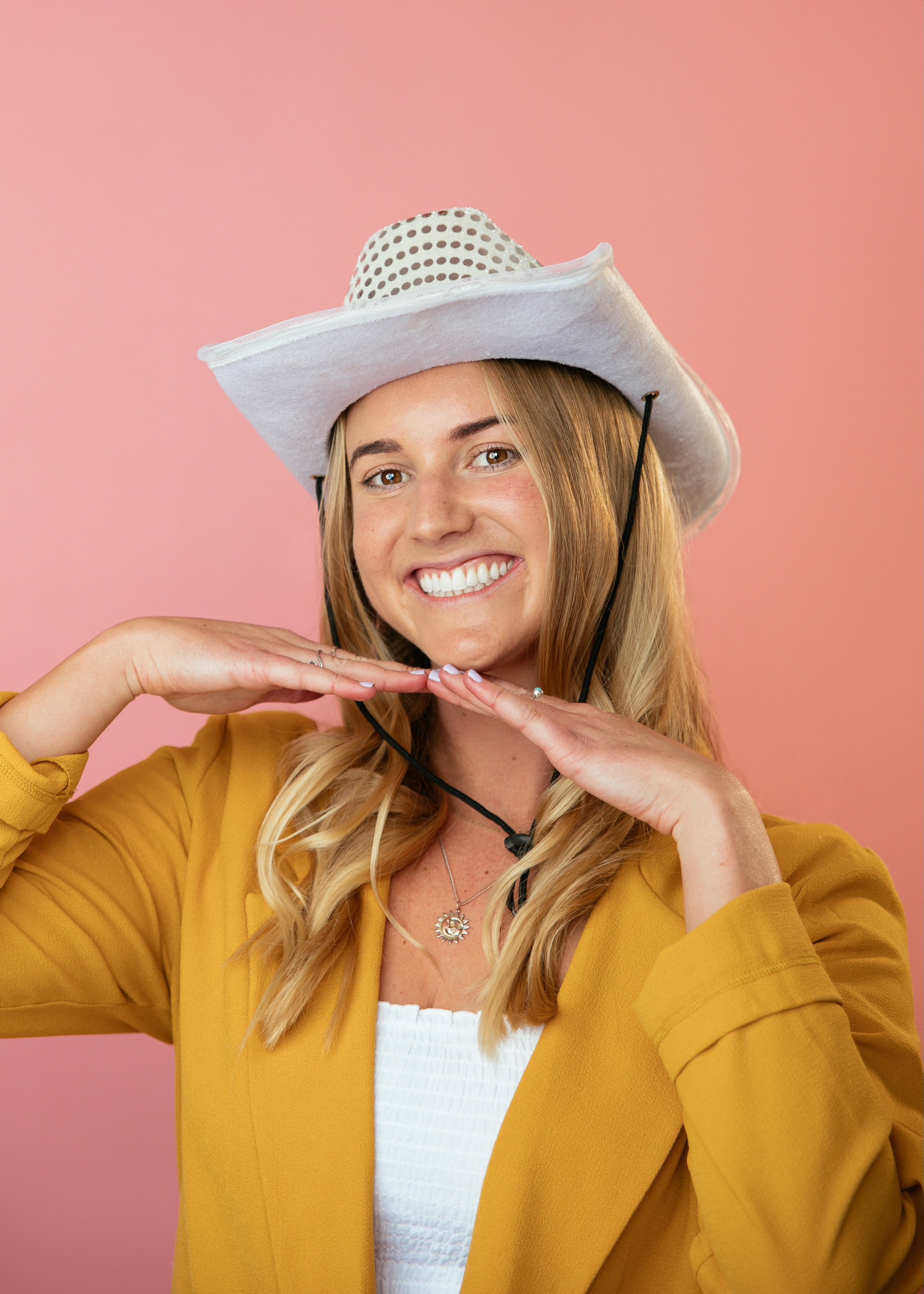 How did you get started in the field marketing world?
Funny story, I actually started off as Alix's (Bev's CEO & Founder) personal assistant! One of the first things I suggested to her was that we invest in a strong brand ambassador program and build community from Day 1. She let me run with it and I had absolutely no idea what I was doing, but through trial and error, I kept building and finding new ways to grow the community. Today we have brand ambassadors across the country, however it's still small and we keep it a tight knit community of our biggest supporters on purpose. I've always loved gathering people and connecting on a deep, personal level and I think that should truly be at the core of every ambassador or field marketing program.
What has your career path been like to get to where you are now?
I graduated with a communication studies degree from LMU and had no idea what I wanted to do… I was working a few part time jobs and networking like crazy. I always loved being social and thought I wanted to be in the fitness space after my previous internship. As any millennial female would do, I DM'd a guy on Instagram asking how he started his company. He back-channeled Alix to come and see if I'd be a fit for what she was building at Bev. Alix came bouncing into the meeting with the first Bev prototype can in her hand. I immediately wanted to be part of what she was doing, even though I knew nothing about the alcohol industry. Right after that meeting, she literally handed me keys to her storage unit and asked me to start delivering Bev to potential investors, parties, and friends of the brand. (We still look back on this and laugh- I can't believe she trusted me so quickly). And then a few months later, I was hired full time and started as Alix's PA, then moved into sales, and now am full force spearheading field marketing across our active markets.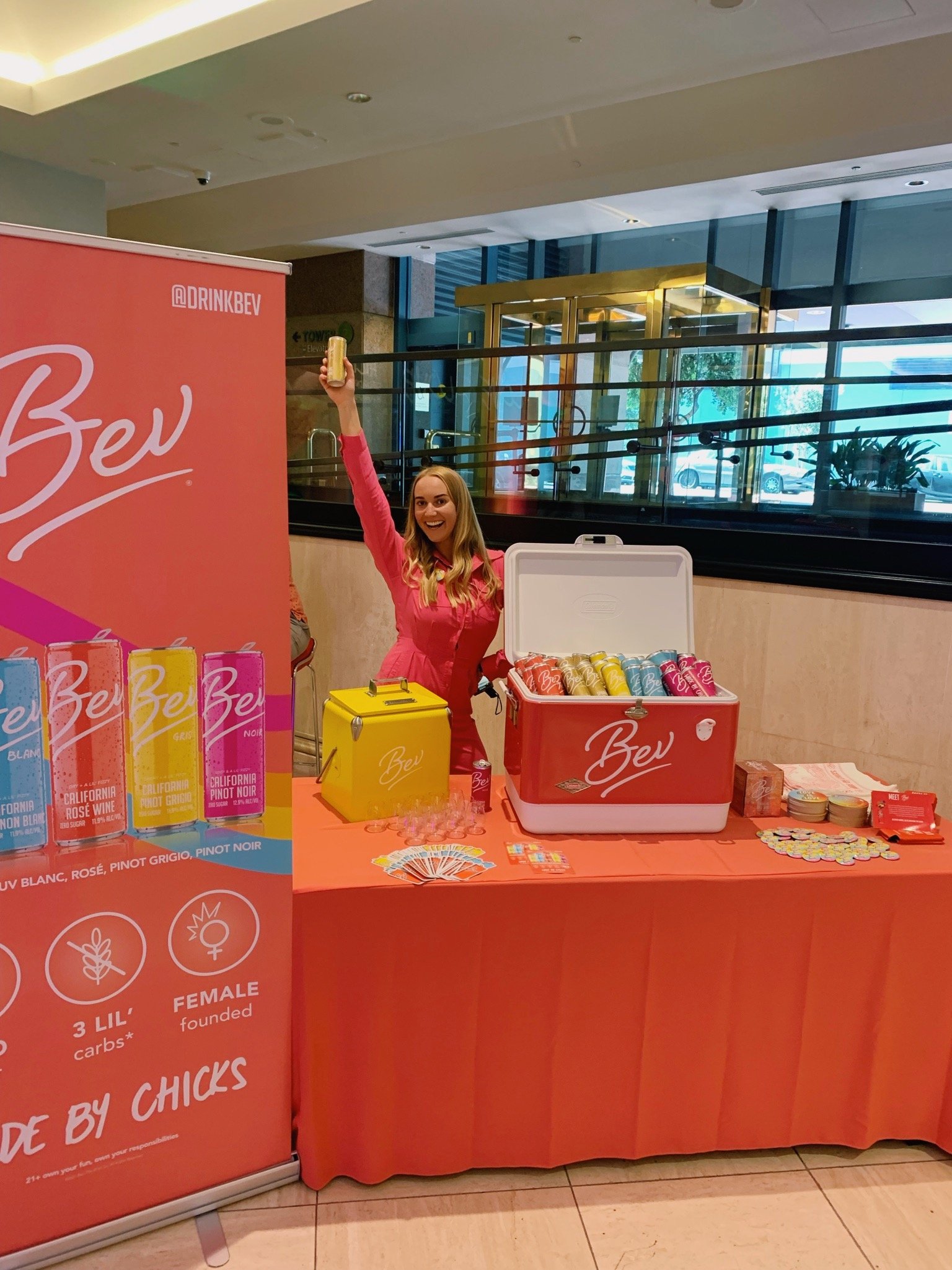 What do you think makes a company great to work for? What should field marketing leaders look for when hiring?
A great company is built on culture! The founder's passion and vision directly translates from the top down. I'm so lucky to be at a company where our CEO and Founder is extremely involved and always keeping the morale high. Field marketers should look for coachable and enthusiastic people. It's easy to train someone on the ins and outs of the brand "pitch" but they have to be open and willing to learn. Finding a candidate that's self-driven and enthusiastic will open up so many doors. They have to be willing to roll up their sleeves and build something new!
In today's day and age, what skills should field marketers in the space stay sharp in?
Field marketers should stay sharp in studying their consumer. Understand what they want, what they're interested in, and how to best engage them authentically. Nobody wants to be 'sold to' all day long. How can your brand stand out in an engaging way that doesn't feel too sales-y? Marketers need to be putting themselves in their consumers' shoes and think "what would I want out of this" rather than just selling to an audience.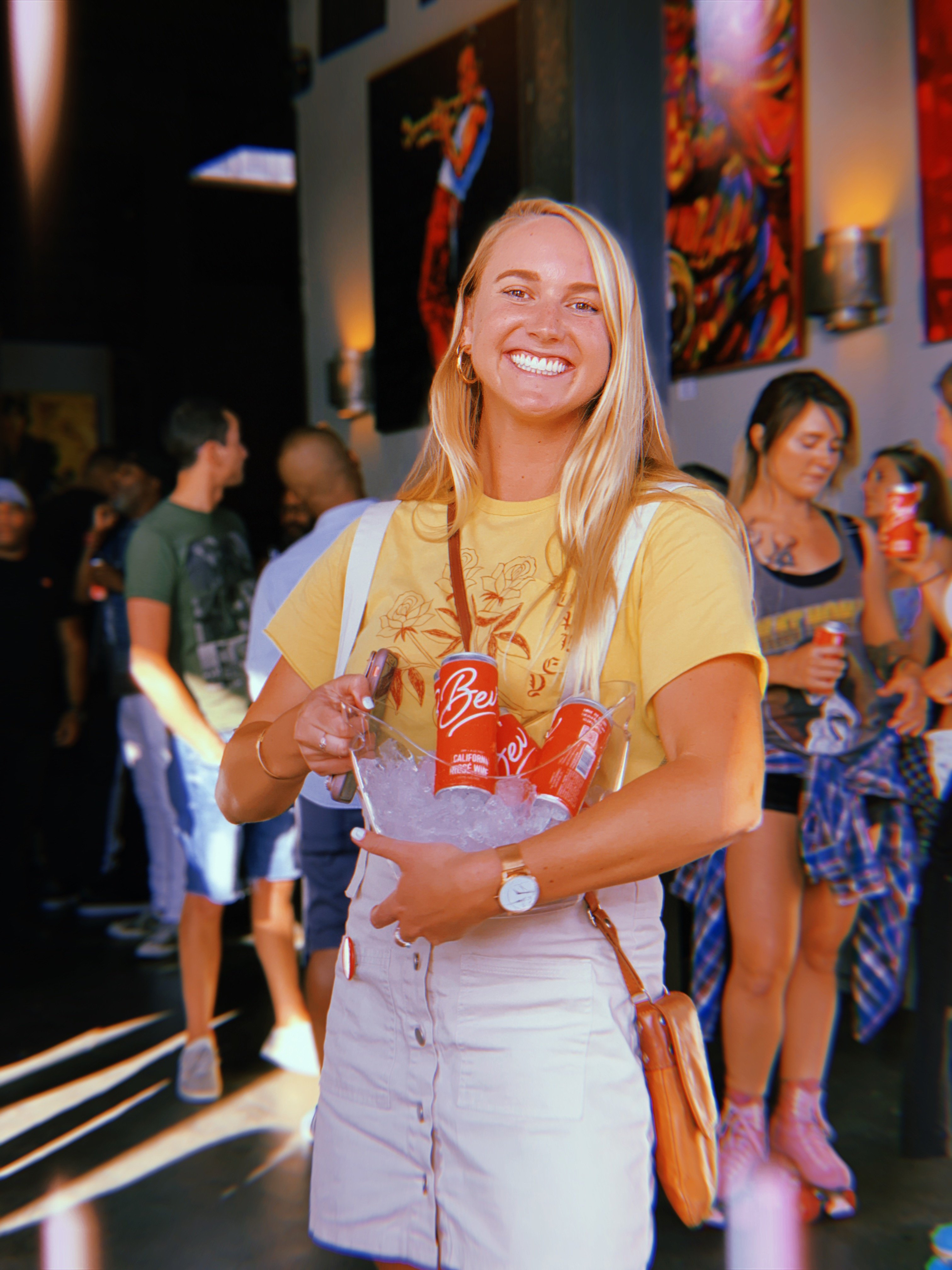 Tell us about your favorite campaign/project during your career you have been a part of in the past.
I definitely think our brand ambassador program is an ongoing project I've enjoyed the most. It started as an iMessage group chat with friends of friends from LMU, UCLA and USC-- and now it's a 200+ growing community of all ages. We're using Social Ladder as a platform to communicate and track ambassador challenges and rewards. It's been the most rewarding getting to know our community- what their career aspirations are- and seeing how we can help them. One of our brand ambassadors, Ali, is an amazing muralist and painted our whole office HQ and now is our Bev artist traveling to new markets painting murals.
Field marketing is a very creative field - how do you approach new campaigns/programs and how do you instill excitement and passion to your team for new initiatives?
Bringing it back to the core values and mission of the company. Field marketing is built on the brand's core tenets and should be the best representation of that. At Bev, we have a few large scale campaigns coming up with the Rose Bowl. A lot of people on our marketing team are involved so we can make the best possible Bev experiences at the stadium and showcase our mission of doing it different, doing it better.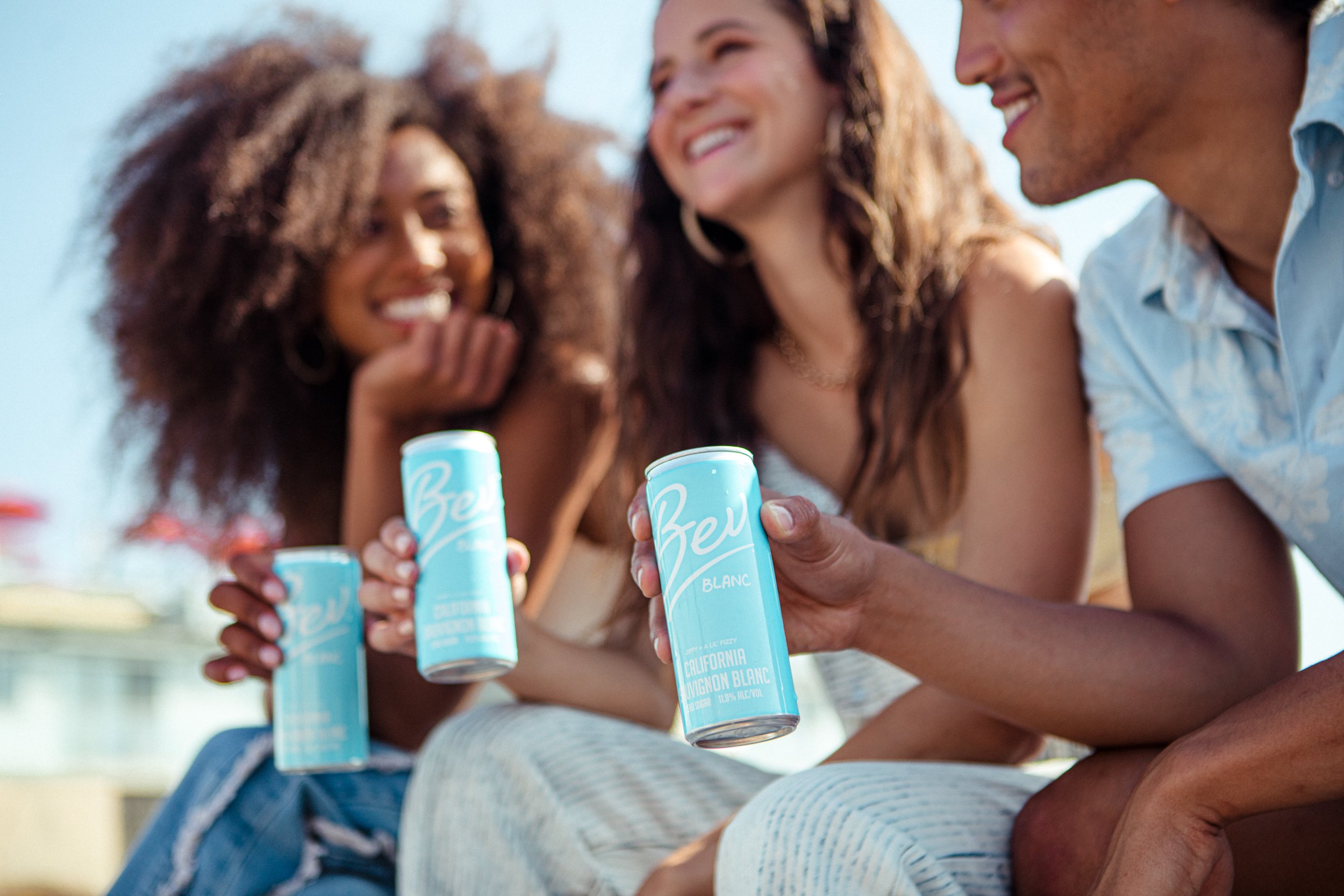 How does your team use field marketing to drive business goals in your organization?
This is how the brand comes to life! Especially after a year of not having events or activations, people are more than ready to get out. You might be surprised but there are still a good amount of people who've never tried canned wine and are very hesitant about it- and that's fair! Before Bev came along (I might be biased) a lot of canned wines didn't do it for me. We made ours specifically for the aluminum can and the time we put into that has paid off immensely. Point being, tastings and events are so critical to get people to try Bev and see how good it is!
What advice would you give to field marketers reading this blog?
Keep it fun and fresh! If you don't want to be there doing whatever it is you're doing, then chances are other people aren't stoked on it too. Stay adaptable and don't be afraid of a little trial and error. Working at a startup, you can't be afraid of mistakes or failure and instead channel that energy into taking action.
What's the best way to keep up with your journey and projects?
Follow us on Instagram, Facebook, Tiktok or basically any other social channel - @drinkbev ! I'd highly recommend also joining our text chat - hit us up, we respond fast and like to chat :) text us at 323.218.7660
Thank you, Hannah for joining us today! Want to be featured? Fill out this form