*credit: University of Colorado Boulder
FINALS WEEK, aka the week every college student loves to hate (for good reason). Students are knee-deep in projects they put off until the very last minute, trying to remember why they signed up for 20 credits this semester, and to top it off half their hair has grayed or just fallen out from all the stress they put on themselves. They need some relief! And that's what you're here for. We've put together a list of 5 fun event ideas that other schools have put on to give you inspiration and help you help other students destress during finals week.
1. Animals Make Everything Better
It's a fact that animals can help reduce anxiety and alleviate stress (don't believe me? Google it). What better way to take a study break than playing with goats or teacup pigs or best of all PUPPIES! That's what the University of Illinois Chicago does for its students during their Doggypalooza event (couldn't have come up with a better name myself).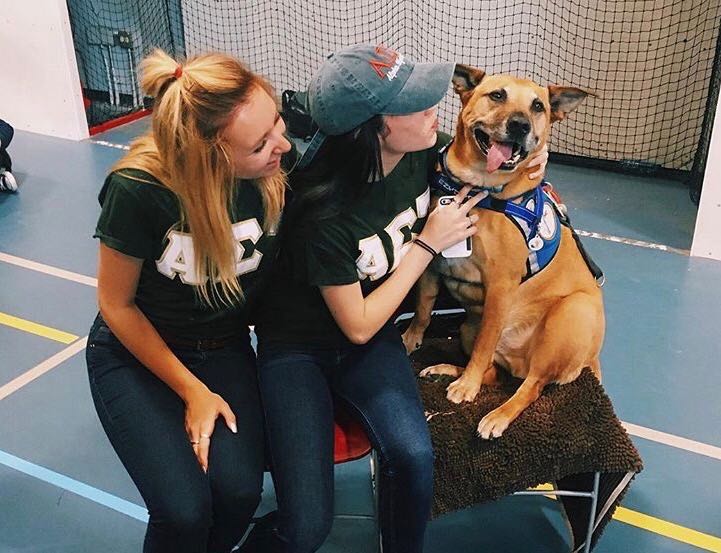 Credit: @uicalphatau
2. FREE FOOD
College students + free food = heart eyes emoji. All college students love free stuff, especially free food. Eating is an essential study break to keep those brains at full power to make it through finals week. George Washington, Arizona State University, University of Colorado Boulder all have established traditions for their Midnight Breakfasts during Finals. This is a great event to break up those late-night study sessions and re-energize


3. Destress Zones
One word: Massages. Having a destress zone with massages, arts and crafts, guided meditations, and healthy snacks is something universities are incorporating into their Finals programming. We have seen great de-stress events from Universities including Vanderbilt, CUNY Hunter College and University of the Pacific. It's low-effort, students can come and go as they please and they leave with a little less tension in their shoulders.
4. Let Mother Nature help
GET OUTSIDE! No one should stay cooped up in their room for a week straight. Host an event outside like the University of Redlands with their Snow Day or like Cal Poly San Luis Obispo's Hammock Club with their Hammock Hangout sessions. There's nothing like some fresh air to help reset and relax the mind.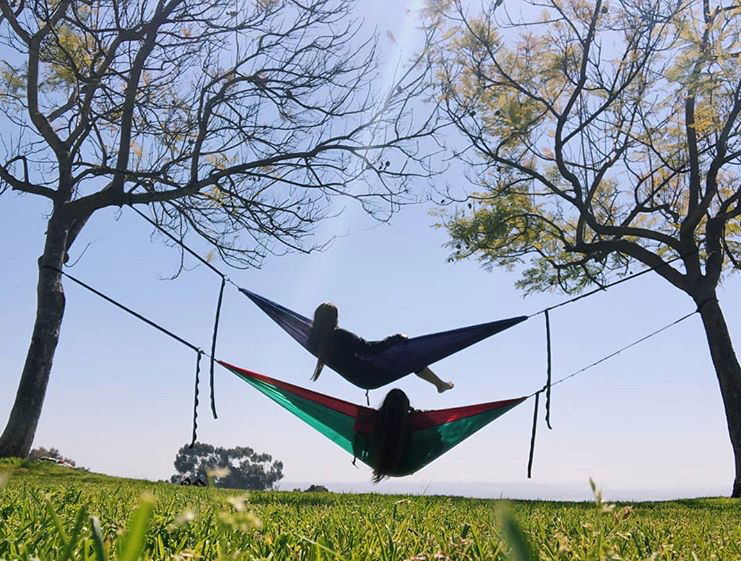 Credit: @calpolyhammockclub
5. Give Back
Host an event that benefits those who are less fortunate. Follow the Fashion Institute of Technology's lead by planning something like making gingerbread houses with underprivileged kids or hosting a free exercise session for mental health awareness.
Feeling inspired now but need some advice for planning a Destress event at your school? Here are a couple of tips from organizations that plan some of the biggest Destress events.
Brandon Meyers, Coordinator for Student Activities & Special Events at the University of Colorado Boulder states that you should "always create events that speak to student needs, plan events you would want to attend..[and] explore opportunities outside your normal dynamic. You don't always need to have the program with free pizza and a craft."
Brianna Garber, Management Intern with Student Events & Programming at Arizona State University shares that you should "have the mindset that you are not just creating an event, you're creating an experience. Your goal in programming is to give students a distraction from Final's Week stresses. Finding ways to be interactive with your attendees and ensuring they are not just attending, but engaging in the event can go a long way in ensuring they have a meaningful experience."