When it comes to the music festival scene, the event that probably springs to mind first is Coachella. The Indio, California festival draws in hundreds of thousands of attendees over the course of two weekends in April, and has some of the biggest headliners in music. But before millennials were paying upwards of $500 for passes and donning their flower crowns, college campuses all across the country have been hosting their own festivals with equally impressive lineups.
Below is a top ten list of university festivals that have been thriving for years, some even decades.
1. Sun God Festival, University of California San Diego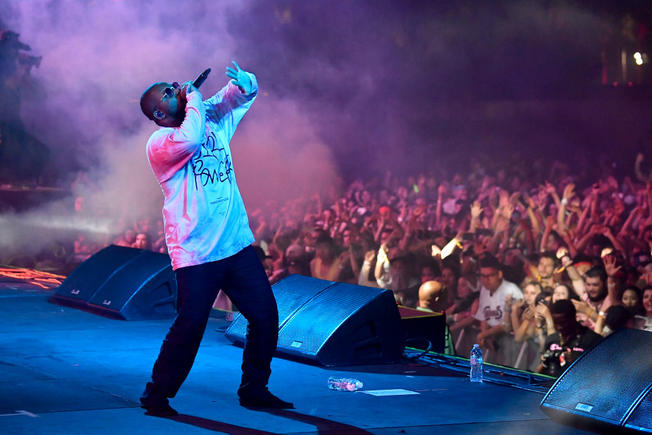 Over 15,000 USCD students turn out for this annual music and arts festival. It was named as one of Live Nation's Top 5 College Concerts That Should Be Actual Festivals, and 2019 will mark it's 37th year running. They've hosted artists like Snoop Dogg, Kendrick Lamar, and Drake in the past, along with student performances and interactive brand activations.
2. Extravaganza, UC Santa Barbara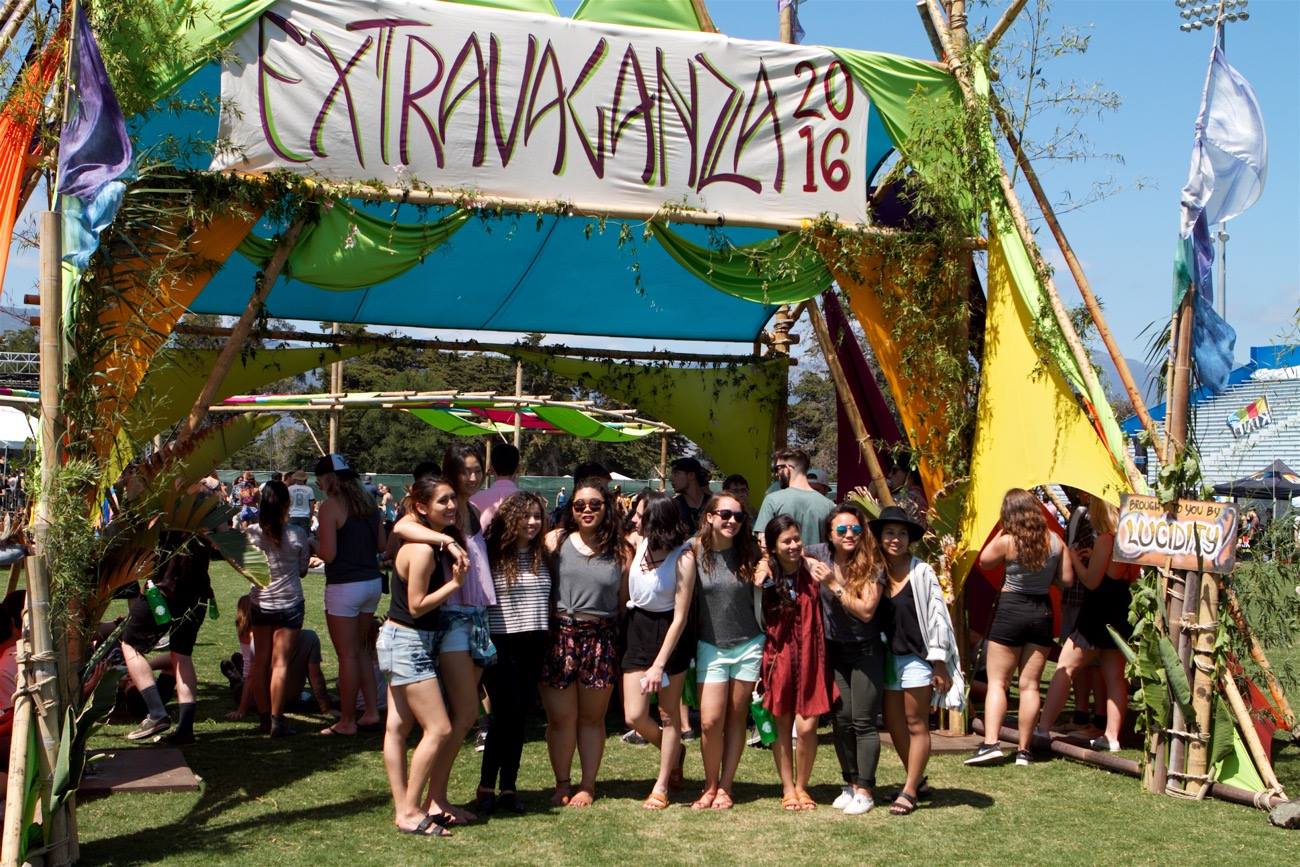 Extravaganza is a free, outdoor music festival that drew over 10,000 attendees last year. This event has been going strong since 1989, and their lineup has featured artists like Dillon Francis, Diplo, and Sublime in the past. Each year, food and retail sponsors vie for their spot to expose their brands to the college demographic.
3. Dillo Day, Northwestern University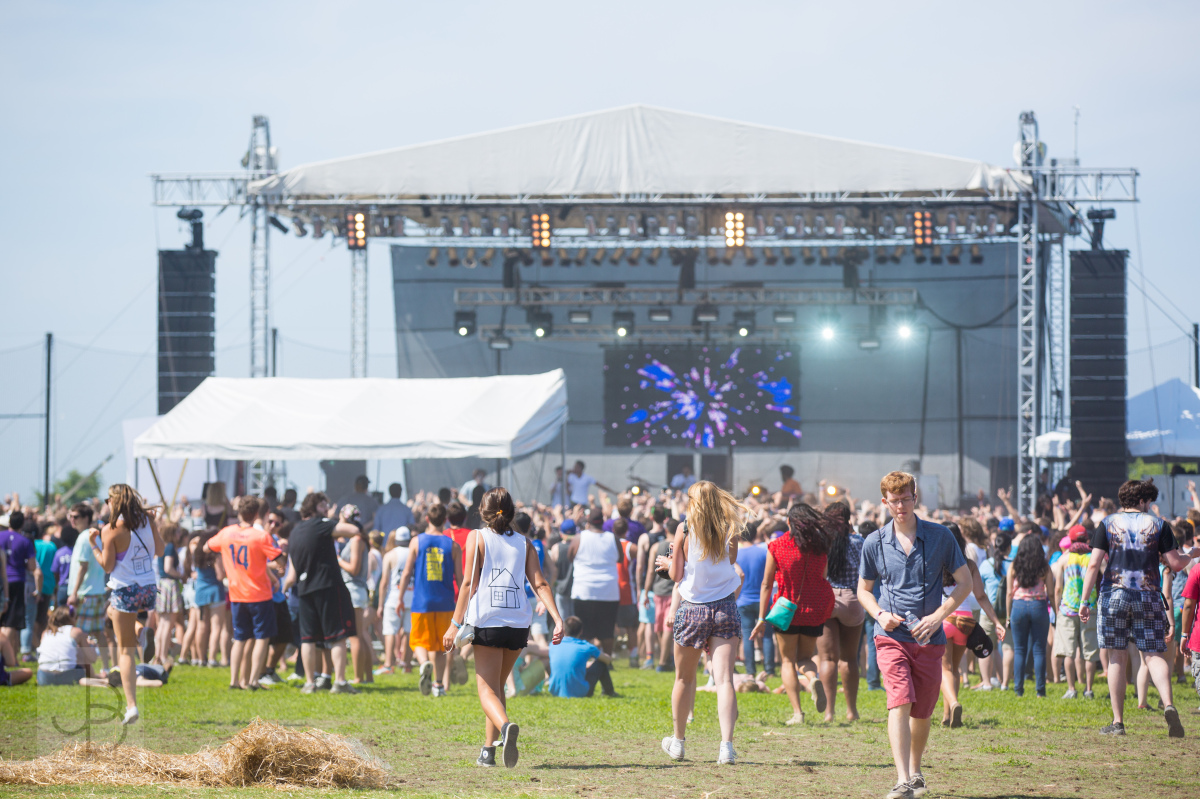 Armadillo Day began in 1972 when some Texan students at Northwestern University held a small celebration to honor the official mammal of their home state. Now branded as Dillo Day, it's the largest student-run music festival in the U.S., bringing in 12,000 attendees. Artists like MGMT, Young the Giant, and Chance the Rapper have made appearances on their two separate stages. Organizers also host all-day food and activities for the local community.
4. Spring Fling, University of Arizona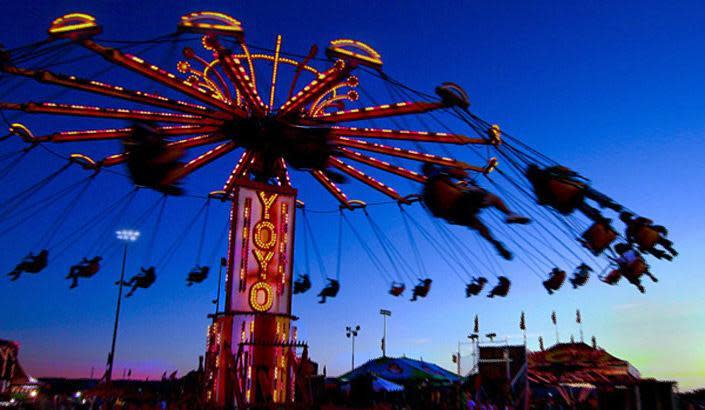 Unlike previous events, the University of Arizona's Spring Fling isn't limited to just students -- it's open to the greater Tucson community as well. This event draws in over 30,000 attendees with carnival games, food booths, and entertainment. The event, which has been running for 45 years, is organized by a team of eight student directors, and is the largest student-run carnival in the nation.
5. Movin' On, Pennsylvania State University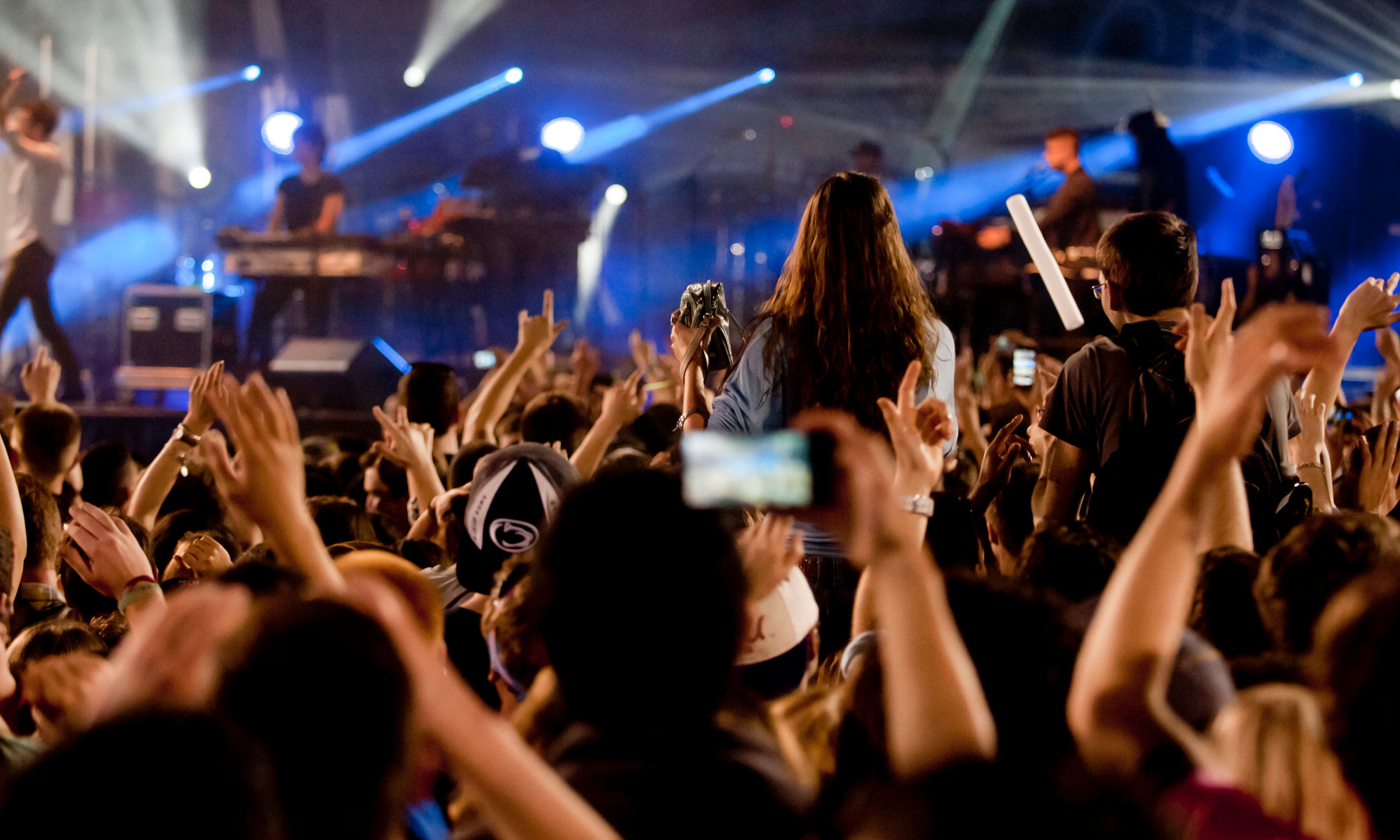 Movin' On is an annual event to celebrate graduating students at Penn State, a tradition which has been going on for 44 years. The free student event has hosted artists like Fall Out Boy, Wiz Khalifa, and Passion Pit in previous years. Moving' On is one of the top 5 largest student-run festivals in the country.
6. Frontier Fiesta, University of Houston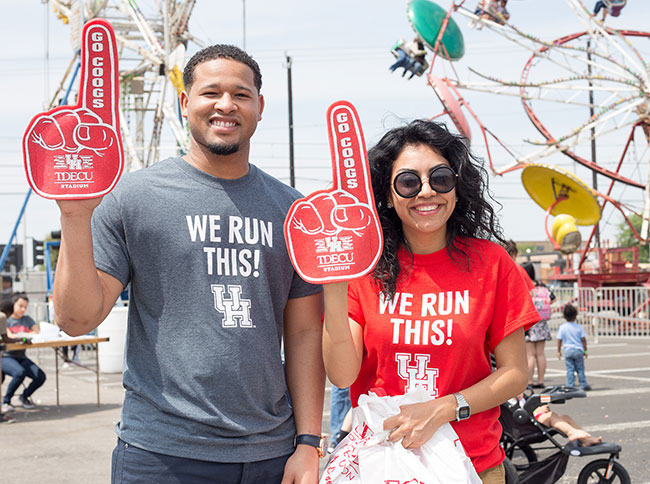 Frontier Fiesta was founded in 1939, and has been a cherished tradition among the University of Houston campus since its revival in 1991. Students from various organizations volunteer to turn part of their campus into a town called "Fiesta City". There they host a cook offs, variety shows, a carnival booth, and a headlining concert. With over 25,000 attendees, the event unites the university's student body with the Houston community by embracing diversity and inclusivity.
7. Slope Day, Cornell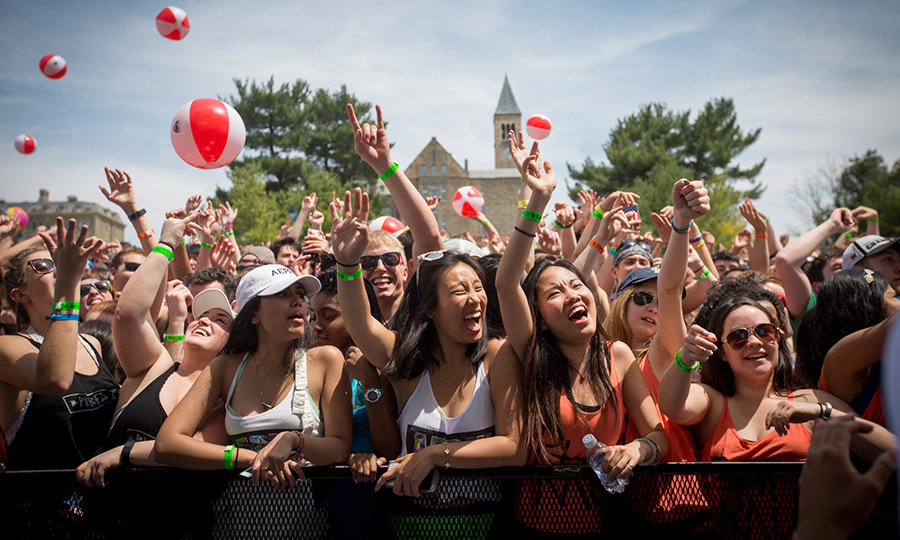 Slope Day has been a year-end gathering at Cornell University since the early 1900's. As you can imagine, the activities have greatly evolved since then. Gone are the float parades and mock bull fights that attendees enjoyed decades earlier, replaced with performances from artists such as Neon Trees, Ludacris, and Walk the Moon.
8. Last Day of Classes, Duke University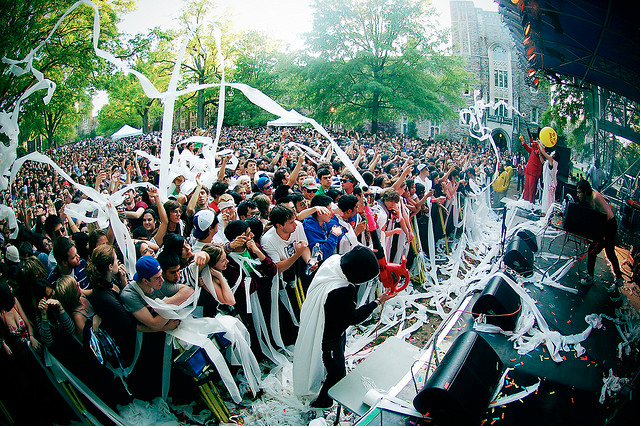 Held on the last day of undergraduate classes during the spring semester, LDOC is one of the largest celebrations on the Duke University campus. After a day full of activities, the event culminates in a concert, which has featured artists like Steve Aoki and Macklemore in the past.
9. Crawfest, Tulane University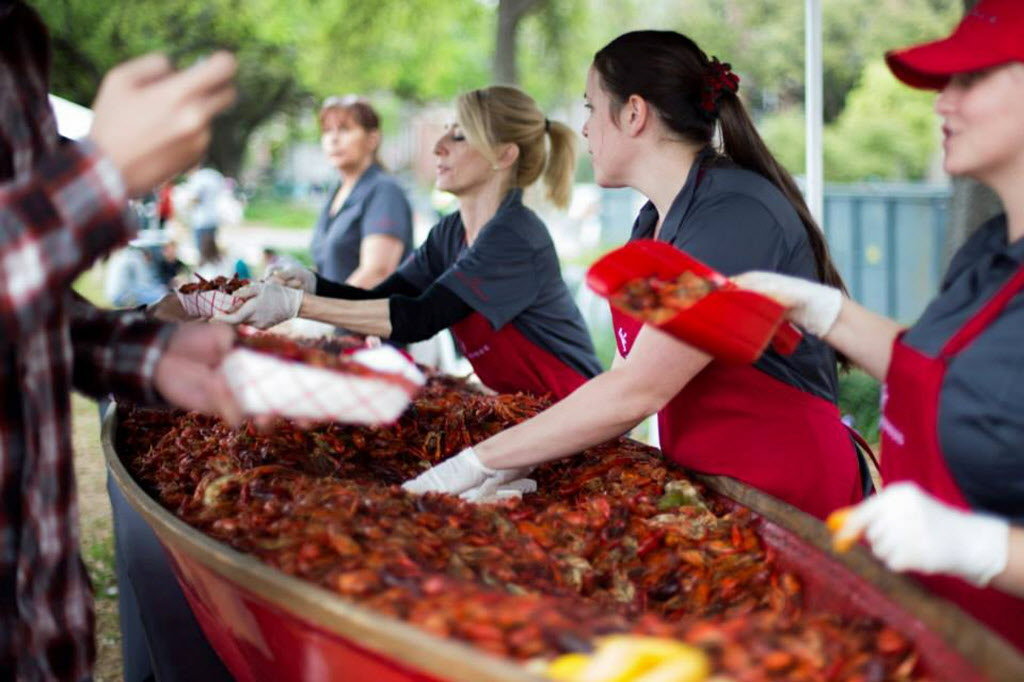 Each year, community members and students gather for Tulane University's annual Crawfest, a festival featuring music, arts, and thousands of pounds of crawfish (along with other food vendors). The event brings in upwards of 12,000 guests, and has featured musical acts such as Baha Men and Papadosio in the past.
10. Rites of Spring, Vanderbilt University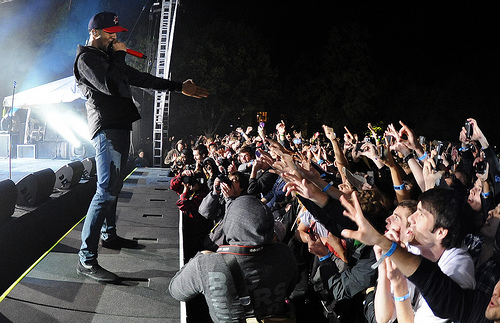 The Rites of Spring festival has been bringing together Vanderbilt students and the Nashville community since the 1970s. Over the course of two days in April, attendees gather in Music City USA to see performers such as Gucci Mane, Young the Giant, and Portugal the Man.
Want to discover more events like these? Submit your first event search here.